What is your way to escape
I'll be away for a while! - 8 ways to escape everyday life (for a short time)
I like living in the big city, no question about it, because life here offers many advantages.
Usually, I move from my apartment to my work place every day, after work it's back through the concrete desert to sports or to friends or anyone else or even straight back to my apartment - of course, how could it be otherwise, by the fastest route the urban jungle.
At most, I cross a park that consists of a few trees and perhaps a small pond and usually take the same, familiar paths to get from A to B.
Then one dear day it was there, it was clear to me.
I felt this "tightness".
I longed for space and nature, but also for a 'change of scenery', for a meaningful "pastime" and for something new.
So I got to the bottom of the matter and honestly thought about whether and how I can really relax in my everyday life and whether I really use my time, in addition to my job and social contacts, in a meaningful way. And if so, where I usually relax and what I enjoy.
I always thought that an evening on the couch or doing sports would relax me, get myself back on the ground and give me enough strength for the next day - but at some point every daily program simply becomes a routine. So how can you add a new twist to everyday life without always having the same "shifts"?
Unfortunately, I was unable to travel at short notice, or to go to an expensive spa about every week to give in to the illusion of a vacation.
So I wanted to find new, simple and inexpensive methods that could relax me for a short time, so that more space could be created for myself and for gratitude.
Do you feel the same way?
Here are a few ideas how you, too, can escape your everyday life for a short time without rushing into expenses for the next trip or driving people around you crazy because you need a "time-out".
Take the time out! To get new impulses, to relax and to get out of the daily grind.
Also think about what you feel like - do you want to treat yourself to time alone or time with your loved ones? Or maybe you want to take care of others, because that's a good feeling?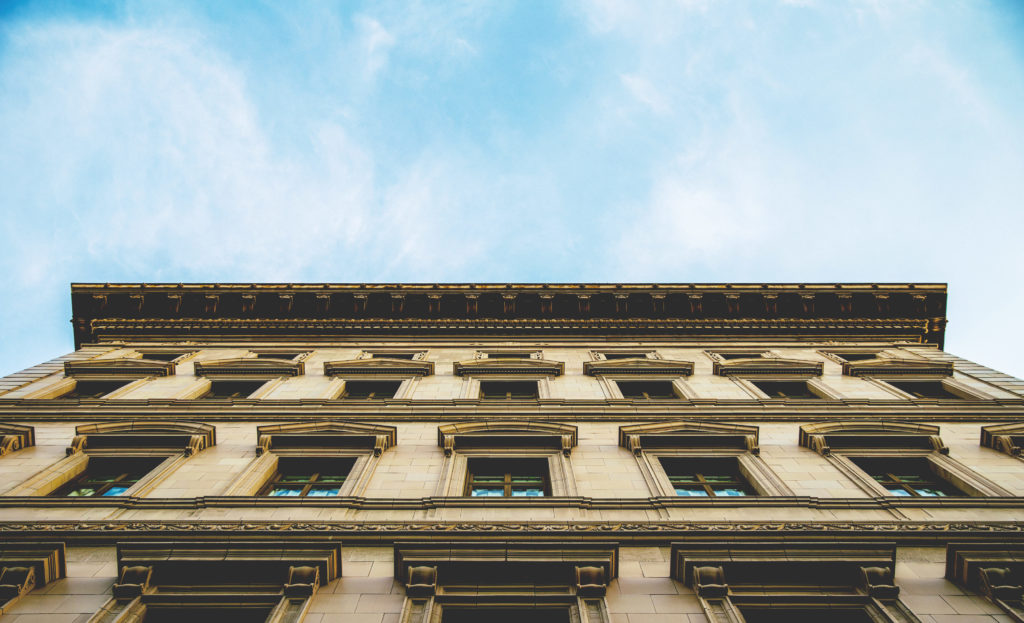 8 ideas how you can escape your everyday life for a short time
You can consider the following tips as a challenge. Try something new!
Tip: Take a notebook with you on your trips and write down all the thoughts that are boiling up, both positive and negative. Writing makes it easier and maybe you will get very valuable flashes of inspiration, knowledge or ideas for new projects in your life.
Cell phone and PC gone. Now it's all about you and the moment, without the distraction of too much information. Enjoy the time alone or with your loved ones.
Does it all sound like a matter of course? But that is no longer the case at all in our time, which is characterized by digital media.
Try this out especially if you are an internet addict and you are aware of your addiction ... 😉
Nature nerd Nina showed us how to do it.
Get out of your familiar environment. A classic getaway is the answer.
Who knows what you will discover for yourself on the way there or in the place.
For example, explore this one part of the city that you don't really know yet. Or go to a nice suburb.
You can also make a game out of it.
Sit in front of a country / city map (Google Maps also works great) and choose the place you are going to visit at random. Just like "close your eyes and put your fingers on them" - or write the names on pieces of paper and then drag.
Really nice at random!
Depending on how much time you have, let yourself be carried away. If you ever want to stop on the way, do that too.
Stay spontaneous!
When you arrive at the place of your choice, look for a place, a park bench, a café or restaurant and observe the surroundings. Soak up all new impressions. Stay alert and explore!
If you have a notebook to hand now, use it! Writing down thoughts is a great way to let go of negative pressure and baggage.
Now you have optimally got some distance from your everyday life and can let your thoughts flow more freely.
Whether you are a grumpy sportsman or a fitness nerd, we all know how important exercise is for physical and emotional well-being. One of the best ways to escape everyday life for a short time is to exercise in the fresh air.
Sound trite? Well, that's how it is!
Jogging, racing or mountain biking is not everyone's thing, but if one of them suits you, you're in luck, because endurance sports are ideal for clearing your head.
If you don't feel like going out alone, you can join outdoor training groups. Many also indulge in weight training in the fresh air, be it in the park or on playgrounds.
Most large cities have so-called outdoor training parks. These offer great courses and opportunities to train strength, endurance and mobility. You can also go there on your own, get to know new people, but in any case get out of your everyday life.
There are also so-called "outdoor sports" groups. These are often started by private sports enthusiasts to train regularly outside with like-minded people. Google times "outdoor sports and" your city "!
Yes, you read that right, go.
How to go
Yes, just go for a walk.
Walking frees the head tremendously.
If you have the feeling that the ceiling is falling on your head and you need a break, then instead of taking the train or the car, take your "legs in your hand" and go ...
Go home, go to the sport, go wherever you want, but go with ...
….Good mood!! Because it will definitely come after a few kilometers!
The city library is a perfect place for your personal break.
Libraries are known to be oases of calm and offer reading material of all kinds. How practical, because reading is relaxing and educating. So what could be better?
You're just not the bookworm ?!
Give the bookworm in you another chance and treat yourself to a few hours in the library around the corner - just withdraw and relax.
Urban gardening is on everyone's lips. But what is it exactly?
Well, quite simply, with "urban gardening" urban areas are landscaped, mostly by private individuals. From ornamental plants to self-sufficiency, there are only a few limits to creativity (season and local conditions).
Sounds exciting? It is!
Urban gardens are true urban oases that invite you to participate.
Especially as a city dweller who doesn't have his own garden, that's a wonderful thing. There you can test your "green thumb" and learn something new.
When you garden, you get out into the fresh air and get away from the daily routine. Gardening is also a sensible task through and through.
Initiatives have been set up in many large cities and newcomers are always welcome - a great opportunity to meet like-minded people.
You can get a first impression with the garden pirates. After that, Google will help you.
Not a new profession, but absolutely recommendable to get away from it all for a while.
Science has long since proven that meditation is not for weirdos, but actually has a positive effect on our mental and physical well-being.
There is a lot of literature on the subject and thus also a wide variety of methods and meditation techniques.
Introductory courses in Buddhist centers are a nice way to get introduced to the topic of meditation and to familiarize yourself with it in an informal and usually free of charge. After all, many techniques come from millennia-old tradition.
But don't worry, you don't have to become a Buddhist to meditate 😉
The centers usually offer open meditation evenings and also give an introduction. Try it out! A wonderful experience.
Tip:
www.rigpa.de
Shambhala Centers (Google for your city!)
"If you do good, good will happen to you" ... you know the saying.
But doing good is actually a nice way to switch off and break out of the daily routine, to make a social contribution and to get a different perspective.
Can you imagine investing a few hours of your valuable time, per week or month, for other people, your environment or a few four-legged friends?
If so, this would be an optimal way to enrich your life in a meaningful way.
But what should you actually get involved in?
Have a look at http://www.ehrenamt-deutschland.org/ or Google "Ehrenamt +" Deine Stadt "
And off! Then you'll be gone for a moment!
Please tell us about your experiences, we are always interested in what is around us and with others and we look forward to your input 🙂