Just made Apple Pay Square irrelevant
FinTechs neither relevant nor disruptive, says Fidor Bank CEO Kröner. What do other industry experts say?
Admittedly, the conversation between Matthias Kröner, CEO of fidor Bank, and Chris Skinner at the Innovate Finance Global Summit is entertaining, which not least has to do with the theses that fidor CEO Matthias Kröner puts forward. Basically, he finds FinTech startups neither disruptive nor innovative. Is that correct? We asked the five opinionated industry experts from paymentandbanking.com.
André M. Bajorat
I like him and his way and yes, Matthias Kröner is right when he questions the disruptive in the FinTech environment. However, this is not a new thesis either, but is seen as such by many in the industry.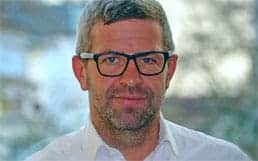 André M. Bajorat is an entrepreneur, consultant, speaker, business angel and active as a mentor in the German startup and FinTech environment. He is currently active as CEO at figo.io, partner at KI-Finance and on the advisory board of FinLeap and Cringle. Initiator of the voting "FinTech of the year" and the "Bankathon".
Twitter: @ambajorat
What I find too brief, however, is that he focuses almost exclusively on pure consumer topics in the explanations. Understandable if you see it more as marketing your own consumer product and cooperating with O2. However, FinTech is much more than a nice app or a mobile account - FinTech is financial technology and has actually been around since I can remember.
Therefore, FinTech has a growing relevance and this will continue to increase rapidly, as the bank of the future will be a software house. And in this software house, FinTechs will increasingly and substantially play a role as service providers and partners. "
The fact that existing and well-functioning infrastructures are used is also not a contradiction in terms for innovations. Let's take a look at the payment world, for example: PayPal did not invent a new basic infrastructure either, but used existing "rails". This is efficient, sensible and no one will seriously doubt that PayPal is irrelevant and free of innovation.
The fact that, in terms of regulatory policy (Europe!), The opening of the banking infrastructures to the market, i.e. third parties, is desired and will become a reality with PSD2 in the very near future is not mentioned. More and more representatives are currently suspecting that a revolution for the banking of the future is lurking in this opening. And it is also clear that a banking license is less relevant. But - I digress ...
Maybe the whole thing is just a small but nice tip to Berlin - but there are currently other topics than watching the video.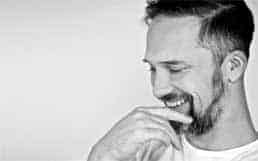 Maik Klotz works as Head of Business Development in the area of ​​mobile loyalty and payment. He is a consultant, speaker and author on the topics of banking, payment and retail. For many years he has been advising companies on customer-centered innovation methods and focusing on the user. Maik Klotz was born in 1975. You can find Maik Klotz on XING or Twitter.
Maik Klotz
What is a FinTech and what is disruption? If you reduce FinTechs to startups, disruption to technology, the topic to banking and the market to Germany, the thesis may be understandable.
FinTech is not a local phenomenon reduced to banking and technology, but takes place globally. "
If you look at the FinTech industry, of course not everything is disruptive or relevant. But a lot. PayPal is a FinTech, the development of PayPal can very well be described as disruptive and we do not need to talk about the relevance of PayPal. There have also been relevant and disruptive FinTechs in recent history: Venmo in the USA is just as much a part of this as the Chinese online payment system AliPay.
What does relevant actually mean? Number26 in Germany is relevant, otherwise the traditional banks would not work today to copy this FinTech. The banking service provider figo is relevant, otherwise startups like corporations would not use figo as a technology. In general, it is strange that the CEO of a "Web 2.0" bank that offers APIs holds hackathons for startups so that they can use the fidor API and describe it as not relevant, not disruptive and not innovative. Ironically, the CEO of the company that has won fewer customers since 2009 than Number26 in 12 months. Matthias Kröner says in an interview, for example, that an app that uses a third-party infrastructure is not an innovation but merely a whitewash and that it is strange that FinTech startups use the infrastructure of banks to compete with banks. This is especially strange against the background that fidor lives off the whitewashing of others, as the cooperation with Telefonica and O2 Banking shows.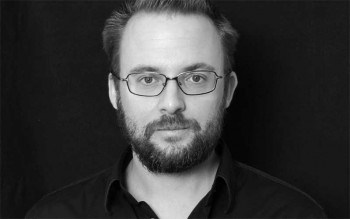 Kilian Thalhammer has been working in the Payment / FinTech / eCommerce & Loyalty sector for more than 10 years. After his role as Director Solutions for Swiss Post, he was CPO at RatePay (Otto Group) and Managing Director at PAYMILL (Rocket Internet).
Twitter: @ kilian2002
Kilian Thalhammer
Fueling a discussion with "provocative" statements first stimulates the discussion (and that is neither innovative nor disruptive, but simply important).
The first question I ask is… "Isn't Fidor also a FinTech?" and if so, is it disruptive & innovative (I think so…)…. but anyway and the angle from which you look at this question is certainly very important. From the end customer's point of view, we definitely have a disruption and also a relevance (which, however, everyone imagines something different and the end customer target group can tailor themselves to suit them). Behind the scenes, many cook with water and make all mistakes of the same quality class (n26 terminates a few users and generates a communication debacle, Deutsche Bank transfers twice, Telecash draws too many direct debits, etc.). Just how long did it take for other disruptions to have any real relevance?
I think the topic of FinTech needs to be formulated a little more specifically…. if you include a 12-24 month old "German startup booth" that is trying its hand at banking, some points are certainly valid (only which bank was better off on the market after 12-24 months?).
If you classify companies like PayPal, Adyen or Stripe in the FinTech category, many of the statements are simply wrong. "
I see the statement that I have to master the entire value chain in order to be a real relevant player ... I have to "cut the value chain smartly" and a banking license brings a lot of ballast with it. So why do I have to do this to myself? (especially in the early phase, when I first have to "open the market"?).
Jochen Siegert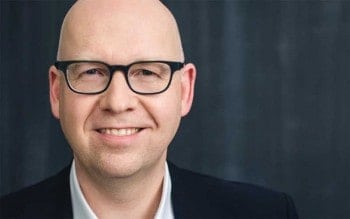 Jochen Siegert is an entrepreneur, speaker, podcaster and mentor in the FinTech and payment environment. He looks back on 15 years of experience and management positions in payment transactions (MasterCard, PayPal, Bigpoint and KarstadtQuelleBank). He is currently a board member / COO of traxpay AG and active on the advisory board at Figo, FinLeap and Savedroid.
Twitter: @jochensiegert
First, I have noticed for a long time that those people who use the word "disruptive" in such an inflationary manner tend to be less disruptive themselves - but only in passing ...
Are FinTechs innovative and relevant now? As is so often the case, it depends on the perspective. In the life of a normal Otto customer or company, FinTechs play a subordinate role or no role at all and are therefore not relevant. As well as? The vast majority of FinTech startups are only a few months old, at most a few years. How long did other startups take to be relevant in their segment? What is "relevant" to 20,000 customers anyway? 100,000 customers? 1 million or more?
FinTechs are already relevant, otherwise big banks would not copy the supposedly "irrelevant" FinTech models or enter into partnerships with them. "
Are FinTechs innovative? Opinions can also be divided on this. If you consider the Kröner'sche O2-Fidor bank account with a simple front end and data booster as a customer kick-back to be innovative, then many FinTech approaches are innovative. But if you set higher standards, you will notice that many FinTech models "only" stand out because of their stylish front end. On the other hand, other, more revolutionary models such as Bitcoin and blockchain approaches would be innovative. Experience has shown that the most innovative models and revolutions are less likely to gain acceptance and are not relevant to everyday life, but rather evolutionary models.
Direct brokers, the "first" FinTechs in the 90s / 2000s, were also just a fancier front end and channel for trading. They did not replace trading via the classic stock exchanges or custody account management, which would have been revolutionary. Today, however, nobody will deny the innovation and relevance of these providers.
Let the FinTechs work on their models - some fail because they are too early or not innovative enough, others make their way and become established companies that are then service providers or competitors of banks. But just as FinTech is not going away, the banks are not going away in 5 years. Perhaps everyone should verbally disarm a little and do their homework first - both the young superstars who love to hyping themselves and quickly lose sight of the operational small-and-small, as well as the established banks who don't really care about the subject want to take it seriously and consider yourself in apparent "security".
Rafael Otero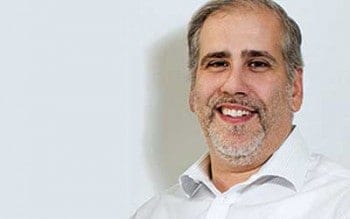 Rafael Otero is an entrepreneur, business angel and mentor in the startup and FinTech environment. Rafael looks back on over 10 years of experience in the payment sector, in which he was active in management positions or as a co-founder. He is currently co-founder of payleven, the global card acceptance solution for SMEs.
Twitter: @rotero
The interview is very stimulating. The claim "everything" would not be disruptive is just as such general statements are not tenable. What is disruptive anyway? Disruptive innovation a la Christensen is an innovation that creates a new market or new technologies and makes existing market participants superfluous and replaces them. In relation to FinTechs (and not just banking), the claim that "everything is not disruptive" is completely justified.
PayPal did not replace banks. ApplePay, AndroidPay and XYZ-Pay have not replaced card payments. Square has not replaced any card terminals. Credit cards have not replaced cash (the cashless society unfortunately remains a utopia, even if the Nordic countries are quite close). "
Let's go a step further. Tesla has not replaced combustion cars. Uber hasn't replaced taxis. The iPhone or smartphones have not replaced cell phones (even if we sometimes feel that way). Cell phones have not replaced landline telephony.
In short, disruptive innovation in the sense of the definition is extremely rare. However, no one will deny that all of the above innovations have each "democratized" a new technology and made it available to a wider public, and it has made life more difficult for one or the other existing market participant. Let's take the examples of Square, OnDeck or Wealthfront from the USA (optionally also payleven, SpotCap or Nutmeg as European representatives).
Square / payleven - was there card acceptance for small and medium-sized businesses before? Yes. Is it now easier and more accessible to a wider audience thanks to these FinTechs - yes, too! Will the banks stop selling card terminals - maybe in the medium term. Will a Verifone or an Ingenico go away? Unlikely in the long term. Disruptive? Not by definition.
OnDeck / SpotCap - did SME loan finance exist before? Yes. Is it now easier and more accessible to a wider audience thanks to these FinTechs - yes too! Will the banks stop selling loan financing - maybe in the medium term (the banks in the US did themselves no favor here by shutting down this area almost completely during the financial crisis due to the supposed risk of default). Disruptive? Not by definition.
Wealthfront / Nutmeg - was there any private wealth support before? Yes (after all, we owe the investment banks to this area). Is it now easier and more accessible to a wider audience thanks to these FinTechs - yes, too! Will the banks stop offering private wealth support - no. Disruptive? Not by definition (Wealthfront currently has $ 7 billion under management. By comparison, Fidelity, as one of the oldest institutions in this area, has 5.1 Trillions US dollars under management).
Long story short. The provocative thesis is correct. The products of the existing FinTechs are not disruptive innovations.
But I think someone wanted to say something else :). The next time, however, please formulate it correctly
You can find this article on the Internet on the website:
https://itfm.link/32095

(
16
Votes, average:
3,50
of a maximum of 5)
Loading ...
Interesting too