What does Pondicherry offer visitors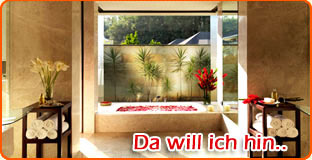 Trips to Puducherry, India
Highlights of Puducherry, India
Ashram in Pondicherry
Sri Aurobindo Ashram, Pondicherry
Seafront promenade, Pondicherry
Sacred buildings, Pondicherry
Auroville, Pondicherry
The best hotels in Pondicherry
Hotel The Promenade - Pondicherry
Hotel The Sunway GRT Grand, Pondicherry
Hotel de L'Orient Pondicherry
Hotel Ginger Pondicherry, Pondicherry
Hotel Calve, Pondicherry
The guesthouses in Pondicherry
Villa Helena Pondicherry
The best pictures from Pondicherry
The festivals & events of Puducherry, India
Information Puducherry, India
Climate in Pondicherry
Languages ​​in Pondicherry
Education in Puducherry
Religions in Puducherry
Economic structure in Puducherry
Airport, Pondicherry
Yoga in Puducherry
The surroundings of Puducherry
The Union Territories in India:


Puducherry (Pondicherry)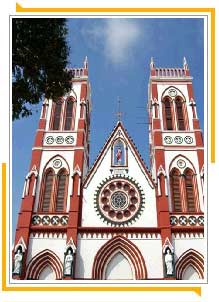 Puducherry (formerly Pondicherry) is a city in southern India. Puducherry is about 135 kilometers south of Chennai (Madras) on the Coromandel Coast on the Bay of Bengal. The city of Puducherry has an area of ​​19.46 square kilometers.
Puducherry is the capital of the union territory of the same name and forms an enclave in the area of ​​the state of Tamil Nadu. The city came under French rule in 1673 and remained the capital of French India until 1954. The French influence can still be felt today.
Puducherry is rich in cultural and architectural legacies from the time of French rule. Puducherry is also well known as a spiritual place.
From history :
In the 2nd century, Puducherry was an important stop on the maritime trade route between Rome and the Far East. With the fall of the Roman Empire, the Pallavas and Cholas took control of the port. It was followed by a number of colonial powers, from the Portuguese in the 16th century to the French, Danes and British, between which the enclave changed several times after the various battles and treaties of the Carnatic Wars in the early 18th century. However, Puducherry's heyday only began with the arrival of the French Joseph-Francois Dupleix, who accepted the post of governor in 1742 and immediately set about rebuilding the city, which had been damaged by its former British occupiers.It was also he who had the road network built: a central grid , which is surrounded by a wide, boulevard boulevard and cut from north to south by a now underground canal that separated the "Ville Blanche" in the Western.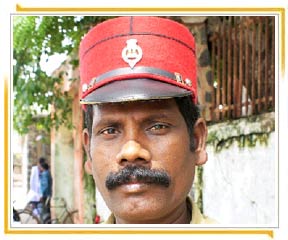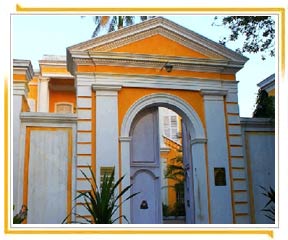 This separation was lifted in 1954 when the city became the headquarters of the Union Territory of Puducherry, which administered the three other former colonial enclaves of France scattered across southern India, but the city's split character has remained. A bustling Indian market district stretches west of the canal, while the streets to the east, towards the coast, are emptier, cleaner and significantly more European.
The sights in Puducherry (Pondicherry)
Puducherry offers more sights than you might think. Having been a French enclave due to the history of the city, there are many remnants of French architecture in the center near the coast, e.g. wide boulevards, the French consulate, the beach promenade and others. The city in itself is a sight for the Indians, also because of the contrasting connection between French architecture and hectic everyday life in India.
Sri Aurobindo Ashram
This ashram was founded in 1926 by Sri Aurobindo and Mira Alfassa. Visitors from all over the world and residents of the nearby Auroville come here. If you are very interested in yoga and spirituality in general, this is the right place for you. more......
Beach in Puducherry
The beach of Puducherry is not made of sand, but there are beaches further north and south that are suitable for bathing.