Google Pay and Google Plex: What the Internet company's checking account means for the banking world
Today, hardly any banker doubts that the big US digital corporations will sooner or later discover the banking business as a vehicle for other things, even if many do not want to acknowledge the resulting effects. But it is important to take a closer look and understand the differences between Amazon, Apple and Google. They all have a different business model than the banks and savings banks, which allows investments to be made on a scale with which the banks cannot compete. But the most dangerous of the three companies mentioned could be Google in the banking world. And the group from Mountain View is getting ready to get started with much more than just a Google Pay payment service.
What Google started in the USA in November and could also roll out in Europe in the course of the year is much more than just the Google Pay relaunch and the expansion of the payment service. Let's first take a look at Google Pay itself: Launched a few months before Apple Pay in Germany, the Mountain View payment provider has not really picked up speed so far. Because, unlike Apple Pay, the Google counterpart is just one service among many and has little potential for unique selling points, especially in the western markets with a saturated and well-trained system of banks and payment service providers that hardly leaves anything to be desired, especially in markets like Germany leaves.
Google Plex: How Much Data is a Free Account Worth?
Even what the new app, which is currently only available for the US market, is nothing that we have not seen before: Payments between end customers and banks, between individuals (P2P) and QR codes that read in payment transactions by camera, something that has not really been implemented in Germany so far. In addition, group chats and the option to share an invoice, request money and, within the framework of group functions, see who has already paid.
Everything is not spectacular and all things that every better neobank can, or at least can, have. Nevertheless, German customers in particular trust (at least so far) more than a digital company with a reputation for being a data octopus. But: It remains to be seen whether it will stay that way when the banks gradually turn the price screw and introduce basic fees or otherwise demand money from the customer. It is well known that Germans pay attention to the cent when it comes to groceries and bank charges, even if they become a product themselves at the same time and thus pay extra without noticing it at short notice. But how much is the data worth - for the corporation, for the banks and, last but not least, where is the pain threshold for the customer?
Personal finance management with Google Pay is much smarter
Under the menu item "Insights" there is an income and expenditure analysis in the app, which is intended to help categorize and check financial items. After all, at second glance, the algorithm works much better here than with the banking apps in this country - and independently detects restaurant items or purchases in certain industries, for example. The local app-oriented banks should have that on their radar. Because these are the added values ​​that lead (or at least contribute) to the fact that customers are increasingly turning their smartphone into a banking terminal - which, as we recall, very few could imagine five years ago.
Then there is "Explore" as another category of the new Google Pay app. Here the company can exploit its entire treasure trove of data and present consumers with offers, coupons and promotions tailored to their needs. In principle, a number of German banks have that in a similar form, starting with DKB Online Cashback and Comdirect Bonus Sparen to Vivid Money Cashback or N26 partner offers.
The customer is increasingly becoming a commodity, leads are generated and kickbacks are generated for the bank. The fact that it does not appear to be "betrayed and sold" (the latter even in the literal sense) has to do with a changed understanding of business. But Google, as all banks will recognize without envy, can go much further than any bank, even if they think they know the customer very well. Similar to Amazon (with a slightly different perspective), the search engine provider and advertising marketer has an absolute 360-degree view of the customer and, as a data-driven company, collects significantly more than any bank would dare to (and often also from closer examination of the GDPR is not likely).
Google Plex: The dangerous alliance for the banks
And then there is Google Plex. We had already reported on the bank offer that Google announced in 2019. Together with some larger and smaller partner banks, of which Citibank is best known in this country, there will probably be an account model in 2021 that is based on Google Pay and will run under the Google Plex label. In the USA, it is well known that the license is much more complex because it has to be clarified individually in each state and not as all-encompassing EU-wide as in our case.
Tobias Weidemann, IT finance magazine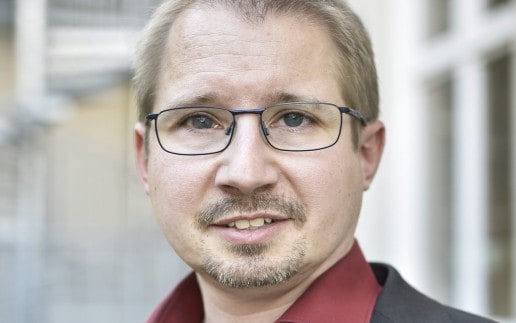 Tobias Weidemann
is an editor and consultant for content, communication and digital. Works for editorial offices, agencies and companies on technical and economic topics. Interested in trends in e-commerce and online marketing, digital transformation and Industry 4.0 as well as FinTech and security. Is on the road as a network journalist in social networks, at conferences and barcamps.
Essentially, all of these offers will look similar, but each of the banking partners should add some extras for themselves. And here too - according to reports there shouldn't be a monthly basic fee - the customer is the product. He does not pay with his good name, but with his data, which in turn should be used for corresponding offers.
Incidentally, Google Plex differs from the credit card offers that Apple has been offering in cooperation with Goldman Sachs since 2019 in one very decisive point: The latter does not focus on collecting data - simply because Apple's business model does not rely on knowing consumer behavior of the customer and is not geared towards the delivery of context-sensitive targeting advertising and the group can do much less with the data than, for example, Google and Amazon. In addition, CEO Tim Cook has repeatedly and credibly assured that Apple is not headed in this direction (and there is nothing to suggest).
Banks can put a lot at stake
Should Google also plan the Plex offer for Europe - there it would be much easier and better to scale within the EU than in other markets - banks will have to show their colors. Because those banks that get on board with Google have a problem: They are (similar to what we know with Apple Pay launches) at best as players and sidekicks on their own stage. Banks in Germany should therefore carefully consider whether they want to enter into such a partnership, because sooner or later the rules of the game in this game will not dictate them.
Banks can benefit in terms of IT know-how because Google is likely to be significantly further than any German bank when it comes to data-based processes. It is unlikely, however, that the banks will be able to use the customer's data for themselves or receive significant refinancing. And it is also unusual for companies entrusted with such processes to assure, without going into the (for them legally sensitive) details, that the banks or payment service providers get a more detailed look "under the hood".
In short: unlike Google, which can only win here, the banks are putting a lot at stake - in terms of credibility and trust, not least in terms of data protection and privacy. In a nutshell, such an offer brings the respective digital group the credibility and seriousness of a bank - customers still trust banks and savings banks significantly more when it comes to money than other companies - and the bank, in return, new revenue models, to which they at least previously only otherwise Approach (see above), keyword lead generation, cashbacks, partner programs. Who puts more at stake here is probably a question of faith and depends on the understanding of the customer. But his preferences and the compromises he is willing to make have changed in recent years
You can find this article on the Internet on the website:
https://itfm.link/116696

(
6
Votes, average:
4,83
of a maximum of 5)
Loading ...
Interesting too