What is your favorite Egyptian myth
BLOG PARADE - WE CALL ALL HALF-GODS TO FIGHT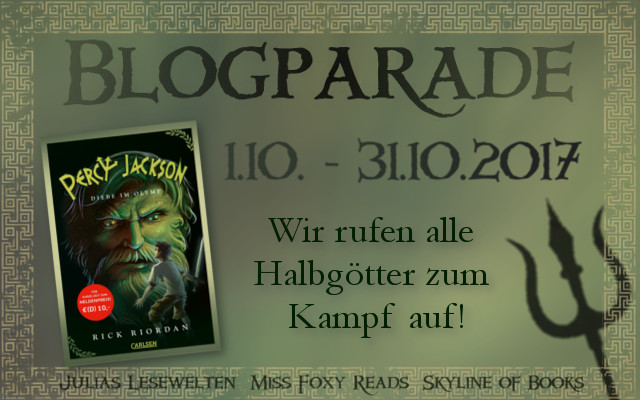 Regardless of whether the thunderbolt was stolen by Zeus, on Olympus another war breaks out or Thor misplaced his hammer, demigods are always there somewhere. Now, however, Percy and his friends need divine help from you! It is important that every demigod among you really participates, regardless of whether you have already read the books or are still complete half-bloods newbies. So grab your sword and, most importantly, your shield, so that we are properly prepared for our task. You should shoot a blog post or a video as support, of course, pictures that match the topics are very important.
We sat down with the god Hephaestus in our small think tank and thought about 2 questions that you should answer.

Question 1: What is your favorite myth? (Whether Greek, Roman, Nordic, Egyptian - maybe you even inspire Rick Riordan with new book ideas)

Question 2: What do the books by Rick Riordan mean to you and what do you associate with them? Show us your book collection! We would like to take part in your deification!

The newbies among you will only be able to answer the first question, but we still hope that you all collect your creative energy and maybe the god Apollo will be at your side with words and deeds. I can only advise all advanced demigods not to die during the mission!

With the blog parade we would like to accompany the release of the one-off special edition of "Percy Jackson" with you. From September 29th there will be a special edition for 10 euros per band (you can find it here), which we would like to focus on with your support. So that there is of course a prize at the end of the mission, we do not have a laurel wreath, but we are giving away the complete new edition 3x among all participants.

You have a month to complete the task, because Sparta did not conquer Troy in just one day.

Now to the Oracle of Delphi and let the mission begin!
Contributions submitted so far:
–
Contest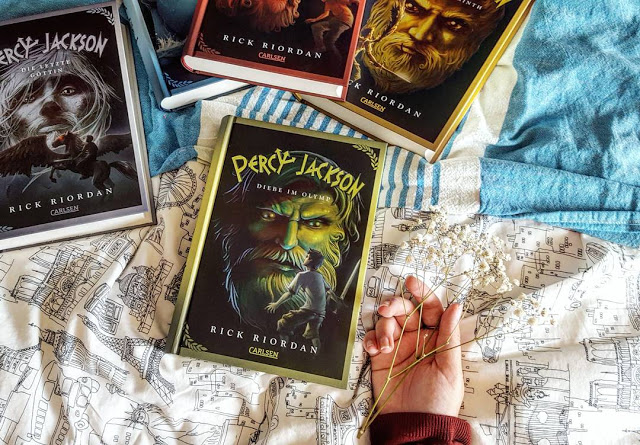 By answering the two questions in a blog post or a YouTube video, you have the chance to
one of three complete issues of the new edition.
Simply submit your contribution to us by October 31, 2017 at 11:59 p.m. using the form below. We would also be happy if you leave us a comment, as we cannot update the list every day and everyone can still find your contribution. However, this is not a must.
Conditions of participation:
1. Anyone with a place of residence in Germany, Austria or Switzerland who submits the link to their blog post or YouTube video using the form on one of the blogs can take part in the raffle.
2. You must be 18 years of age or have the consent of a legal guardian.
3. A payout of the prize is not possible. You agree that your name will be mentioned when the winners are announced. The judges' decision is final.
4. The raffle runs from October 1st, 2017 - October 31st, 2017, the winners will be announced here on the respective blogs. You then have time to report within 72 hours - if this is not the case, we will draw again. Therefore it is strongly advisable to leave an email address!
5. The publisher will receive your full name and address for sending the prize.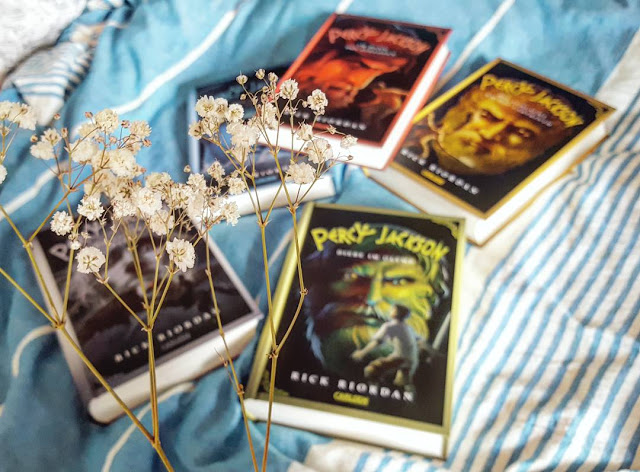 By Julia3 comments