What is The Greatest Showman about
Greatest Showman
Michael Gracey's Greatest Showman is being marketed as a biography film about circus pioneer P. T. Barnum. The musical film was released in US cinemas on December 20, 2017 and in German cinemas on January 4, 2018. As part of the Golden Globe Awards 2018, the film was nominated in three categories and This Is Me was named best film song.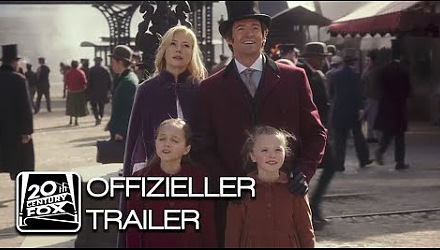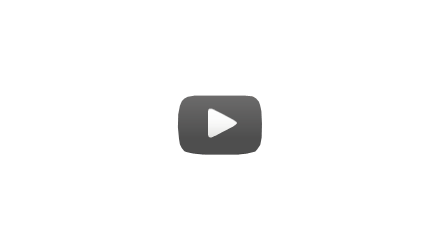 GREATEST SHOWMAN is a bold, sweeping musical that celebrates the birth of show business and the wonderful wonder that fills us when dreams come true. Inspired by P.T. Barnum's ambition and imagination tells GREATEST SHOWMAN the story of a visionary who came out of nowhere and created a fascinating spectacle that became a worldwide sensation. Director New Discovery Michael Gracey staged his film GREATEST SHOWMAN with heart, talent and great skill, the songs are by Oscar® winners Benji Pasek and Justin Paul (LA LA LAND). (Amazon.de movie description)
Facts about the film
Movie data

Theatrical release:
04.01.2018
Original title:
The Greatest Showman
Genre:
Drama, music
Production:
United States
Year:
2017
Length:
105 minutes
Rental:
Fox Germany
FSK:
6
Table of contents
Here you can find the plot summary for the film Greatest Showman. Warning, spoiler warning: please do not continue reading the description of the content if you do not want to know the end of the film!
P.T. Barnum, poor people's son, loses his job but has an idea. He founds Barnum's American Museum of Curiosity, a cabinet of curiosities with wax figures and stuffed animals. When his daughters point out to him that he only exhibits dead objects, he hires a very small person and a bearded woman, among other things. In addition, Barnum tries to put on a large and completely new type of show, in which acrobats, artists and dancers will also appear in addition to his human curiosities. With the Ringling Bros. and Barnum & Bailey Circus, he lays the foundation for modern show business. Phillip Carlyle, his assistant, falls in love with the trapeze artist Anne. He succeeds in bringing the troupe to the court of the English Queen Victoria, where Barnum meets the Swedish opera singer Jenny Lind and hires him to America. When he accompanies her on her US tour, Lind begins to make advances, which Barnum rejects, and returns home. After Lind canceled the tour in breach of contract, Barnum ran into substantial financial difficulties.
As part of rioting against Barnum's show, unwanted by sections of society, the building in which it takes place burns down. Carlyle is rescued by Barnum, seriously injured. After news of Lind's rapprochement and the dire financial situation of Barnum's New York City, his wife leaves him and Barnum begins to drink.
The cast that Barnum has hired convinces him not to lose hope. However, Barnum's poor creditworthiness and lack of suitable locations do not make things any easier. The recovering Carlyle offers to make his winnings available to the show in exchange for them to act as partners from now on. The show is then put back on its feet in a circus tent near the harbor and Barnum wins his wife back. The reopened circus is a huge success and Barnum is handing the show over to Carlyle to focus on his family.
criticism
Our assessment, that's what the Cinehits.de editors say about the film "Greatest Showman":4.3 out of 5 Points - a very good film overall, which is definitely worth watching!
DVD and Blu-ray
DVD

Title:
Greatest Showman [DVD]
Label:
Twentieth Century Fox Home Entertainment
Release date:
17.05.2018
Running time:
101 minutes
Format:
Dolby, PAL, widescreen
Image format:
16:9 - 2.40:1
Region Code:
2 - Western and Central Europe, South Africa, Egypt and Middle East, Japan
Discs:
1
EAN:
4010232072795
To buy:
Buy this DVD
Soundtrack
| No.: | Song: | Interpreter: |
| --- | --- | --- |
| 1. | The Greatest Show | Hugh Jackman, Keala Settle, Zac Efron, Zendaya & The Greatest Showman Ensemble |
| 2. | A million dreams | Ziv Zaifman, Hugh Jackman, Michelle Williams |
| 3. | A Million Dreams (Reprise) | Austyn Johnson, Cameron Seely, Hugh Jackman |
| 4. | Come alive | Hugh Jackman, Keala Settle, Daniel Everidge, Zendaya & The Greatest Showman Ensemble |
| 5. | The other side | Hugh Jackman & Zac Efron |
| 6. | Never enough | Loren Allred |
| 7. | This is me | Keala Settle & The Greatest Showman Ensemble |
| 8. | Rewrite The Stars | Zac Efron & Zendaya |
| 9. | Tightrope | Michelle Williams |
| 10. | Never Enough (Reprise) | Loren Allred |
| 11. | From Now On | Hugh Jackman & The Greatest Showman Ensemble |