How is the culture of Palestine
Palestine travel guide - history, politics, culture, people, cities, landscapes
Home page
Israel / Palestine
Alternative Tourism Group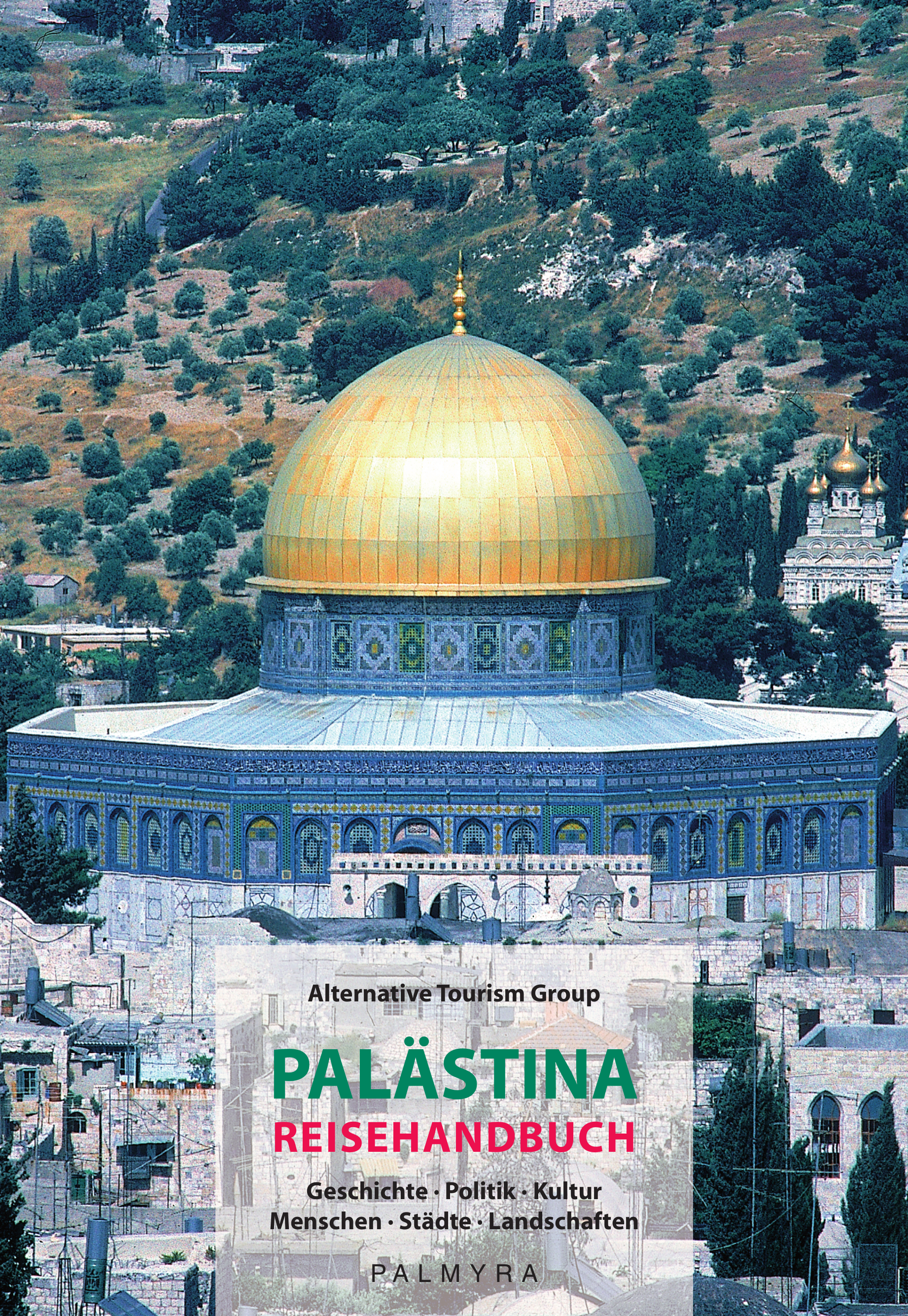 The Holy Land or Israel / Palestine is the place of origin of the three great monotheistic world religions Judaism, Christianity and Islam. The land between the Mediterranean and the Dead Sea has therefore been one of the world's most important pilgrimage and travel destinations for centuries.

Since 1967, tourism in the Palestinian territories of the West Bank, Gaza Strip and East Jerusalem has been dominated by Israeli and foreign tour operators who limit themselves to Israel and pay little attention to the occupied territories and the Palestinians and usually only provide tourists with very one-sided information about the Palestinian side .

The same applies to much of the travel literature about Israel: Palestine occurs - if at all - only marginally or as part of Israel. This publication aims to counteract this. It is the first publication on the German-language book market that specifically depicts Palestine from a Palestinian point of view.

In addition to the description of the most important landscapes and cities such as Jerusalem, Bethlehem, Hebron, Nablus and Gaza as well as the most important sights, the book primarily provides a comprehensive picture of the history, politics and culture of Palestinian society with its difficult living conditions under which de facto still exists existing Israeli occupation (refugee camps, checkpoints, separation wall, Israeli settlements, etc.). Another focus of the travel guide is the Nakba, the displacement and flight of the Palestinians in 1948.


Following the idea of ​​»cultural tourism«, the book is also devoted in detail to the opportunities for encounter between tourists and Palestinians. The content is supplemented by over 800 color and black-and-white photos as well as an extensive information and service section with many practical tips, maps, city maps, web guides and useful addresses.

As a standard work, the book is not only aimed at politically, historically, culturally or religiously interested travelers, but at everyone who basically wants to learn more about Palestine and the Palestinians.

The Alternative Tourism Group (ATG) is a non-governmental organization (NGO) based in Beit Sahour near Bethlehem, which organizes trips and encounters in Palestine for tourists. In 2007 the ATG was the winner of the »ToDo! - Competition for Socially Responsible Tourism «.
Press review (long version)
In the past 20 years, Palestine has become a terra incognita for many pilgrims. The travel guide leads to interesting cultural and religious places, explains the complicated current political situation from a Palestinian point of view, shows overnight accommodation and contact options with the local people. Such a comprehensive compendium has so far been lacking on the German book market./Börsenblatt for the German book trade

It took eight years before this English book, which has long been available in French, Spanish and Italian, is now also available in German. That it happened this way deserves respect, because the topic is complicated and not without explosiveness, after all it is a description of Palestine from a Palestinian point of view, whereas so far almost all publications about the "Holy Land" Israel are the starting point, both political and tourist Make reflections. The Bethlehem-based Alternative Tourism Group, the initiator of this book, has therefore recognized the need to create a counterbalance for good reason, and it rightly urges that tourists seek encounters with the Palestinian population in order to encounter a reality that is rarely seen on the usual round trips. Based on this premise, a richly illustrated, almost seven hundred page work was created. Recent developments could not be incorporated, but that is more of a marginal problem. Much more important is that here - even if the sights are described briefly and objectively and the theses of "soft" tourism are emphatically represented - it is not just a travel book, but a decidedly political representation, the Palestinian one Page represents./Frankfurter Allgemeine Zeitung

Mallorca, Tunisia, USA - the east coast: The areas covered by a travel guide are usually clearly defined by the book title. Not so with Palestine travel guide from Palmyra Verlag. A geographical clarification is necessary in the opening credits: Palestine, by which the authors understand the national territory of Israel, the Gaza Strip, the Golan Heights and the West Bank. Tourism in this Palestine is almost exclusively tourism in Israel, which is determined by Israeli tour guides. "You don't speak with our voice," writes the collective of authors. Which is why the Palestinian Alternative Tourism Group from Beit Sahour near Bethlehem, which was awarded in the 2007 "To do!" Competition for socially responsible tourism by the Study Group for Tourism and Development, has compiled this travel guide. It presents sights in great detail, gives tips on hotels and bars - from a Palestinian perspective, with a focus on opportunities to meet Palestinians. This contact has so far been limited to a minimum. "Many tourists leave our country without even having eaten in a Palestinian restaurant or visited a Palestinian shop," the authors write. It is inevitable that there will be repeated criticism of Israeli politics, of territorial claims and of dealing with the Palestinians. The band doesn't want to be balanced. Israel's raison d'etre is never called into question. However, the travel guide confidently documents that there is more to it than what is in an Israel travel guide.Süddeutsche Zeitung (Stefan Fischer)

The Palestine travel guide is - after the first English edition from 2005 and a number of other language versions - finally published in German: in view of the high number of German-speaking travelers who come to the Holy Land every year, it is actually astonishing that the German version has only now been published, and at the same time all the more so more enjoyable. Because this book wants to be an invitation from Palestinians to their country. It tries to convey a "view from the inside". This view is not limited to the West Bank and the Gaza Strip, but also includes the territory of Israel and the Golan Heights. But it also looks at these regions with an almost always missing perspective: the Arab one. Anyone who ascribes an anti-Israeli approach to the book must be asked whether the previous travel literature was and is also anti-Palestinian. I prefer to understand the book as a helpful supplement rather than an instrument aimed against someone. With its 664 pages, the book takes up space and it literally weighs 1,400 grams - so it is more something for travel preparation, yes, with its many references to organizations and contact options, even for travel planning in advance. The same applies to the individual location entries. Reference is made to many locations that one would probably ignore or not even notice with the usual travel concepts. Many explanations about the culture of the Palestinians are also helpful - including a code of conduct worth considering. The travel guide is an informative and content-rich invitation to get to know the Holy Land - Israel and Palestine - better, and is therefore also weighty in a figurative sense.In the land of the Bible (Jens Nieper / Managing Director Jerusalem Association)

There is one thing that this "travel guide" is certainly not: a book that you quickly pick up on during a trip. The around 650 magnificently illustrated glossy pages are simply far too heavy in hand luggage for this. However, if you take the trouble to read the whole wealth of information on travel preparation contained here, you will discover a world that is as fascinating as it is diverse. Certainly: It is a travel guide that is written entirely from a Palestinian perspective and is certainly not concerned with "balance". But aren't there hundreds of travel guides on the book market who take a more Israeli perspective and treat Palestine merely as an appendage? No, the clearly named perspective is one of the guide's strengths! The reader of this book will be amply rewarded. Never before has there been such a comprehensive compendium of information about Palestine in German. The travel guide never remains theoretical, but always inspires the encounter with the people of Palestine. This beautiful, multicolored book should not be missing on the Christmas gift table of anyone interested in the Middle East! /Schneller - magazine about Christian life in the Middle East (Evangelical Association for the Schneller Schools)

This travel guide, written by a Palestinian travel agency, is the first publication on the German-language book market that presents Palestine from a Palestinian perspective. In addition to the description of the most important landscapes and cities such as Jerusalem, Bethlehem, Hebron, Nablus and Gaza as well as the most important sights, the book primarily provides a comprehensive picture of the history, politics and culture of Palestinian society with its difficult living conditions under the de facto still existing ones Israeli occupation (refugee camps, checkpoints, separation wall, Israeli settlements, etc.). Following the idea of ​​»cultural tourism«, the book is also devoted in detail to the opportunities for encounters between tourists and Palestinians as well as between Jews, Christians and Muslims. Anyone who has read this book will know everything about Palestine afterwards! History, politics and culture are presented in an updated edition from 2013. Without make-up and with clear language, Gaza is described here as "Israel's Soweto". The book is clearly laid out, has lots of maps and lots of practical information. It should be read before traveling /Palestine Journal (German-Palestinian Society)

The book is filled to the brim with background information - the most comprehensive Palestine travel guide on the market./Zenith - magazine for the Orient

In current Israel travel guides, Palestinian cities and areas are described with little more than warning signs. The culture and way of life of the Palestinians are mostly only known through horror news. The first, over 600 pages, is now being published by Palmyra Verlag Palestine travel guide. It offers extensive and up-to-date information about the history, politics, culture, people, cities and landscapes of a region that is classified as politically highly unstable. The Reformed Churches of Bern, Jura and Solothurn in Switzerland and the Evangelical Development Service in Bonn participated in the translation of the original English edition of this travel guide, which the authors of the Alternative Tourism Group published with the aim of giving the Israeli view of their country, which is dominant worldwide, a Palestinian one of its own To compare representation. This comprehensive travel guide is now available in French, Spanish, Italian and Russian, and is also available in French, Spanish, Italian and Russian. This handbook describes the ancient history of this region in great detail. But the whole problem of the establishment of the State of Israel as well as the Palestinian resistance and the international peace efforts to this day are dealt with here from a Palestinian perspective - a look over a wall, which of course raises as many questions as it provides insights. The diverse cultural, religious and social aspects are nevertheless the focus. The Heidelberg publisher Georg Stein, himself an experienced Middle East expert and traveler and represented in the book with numerous photos of his own, has added a wealth of practical information to the book, from the necessary travel formalities to current literature and Internet information to a code of conduct in large part predominantly Muslim country./Rhein-Neckar-Zeitung (Heidelberg)

The 20th anniversary of the signing of the Oslo Treaty should be an occasion to reflect on the promises and disappointments of the "peace process". The most important contribution in Germany will probably not be made by TV talk shows or editorials in daily newspapers, but by a book that presents itself as a travel guide. The Palestine travel guide by the Alternative Tourism Group, which first appeared in Arabic in 2005 and is now also available in German (after Spanish, English, Russian, French and Italian editions), is much more than a travel guide. With the support of the Evangelical Development Service in Bonn and the Ecumenical Service, Mission and Development Cooperation of the Reformed Churches of Bern, Jura and Solothurn in Switzerland, the book aims to "primarily introduce Palestine from the perspective of Palestinians," and Palestine from the inside. But how? The plan of the book is ingenious: It draws a concise but detailed history of Palestine and its people from pre-Christian times to the present, always related to essential political and religious developments, in order to make the disputes between different ethnic groups, ethnic groups and religious communities understandable. The authors use information boxes to explain important details, such as "Zionism" or "The Palestinian Uprising", without interrupting the historical report. Similarly, key statistics on population, land expropriation, human rights abuses, etc. are presented through graphs. And a series of chronologically ordered maps shows the various proposals for the division of Palestine, the settlements, demographic development, etc. There are also profiles of leading personalities such as Yassir Arafat, Hanan Ashrawi and intellectuals such as Edward Said and Mahmoud Darwish, always in the form of full-page boxes . If the Palestinian point of view is dealt with, it does not mean that this is propaganda. As evidence of Israeli human rights violations, the authors cite official documents, such as Resolution 194 of the UN General Assembly of 1948 on refugees and the reports of the International Criminal Court in The Hague on the Israeli separation wall. With this essential background material, the reader can begin to discover the country, city by city, beginning of course with Jerusalem - its long history, division, and Israel's demographic planning. The authors guide the reader further through the towns and villages in the West Bank and Israel. Be it in Bethlehem, Nablus or Ramallah - the history of the city is always presented and the sights are described in detail. Color pictures and the detailed city maps are an enrichment. Everything a tourist needs to know is available in the respective "Practical Information": opening times of museums, churches, mosques, information about cafes, restaurants, accommodation, exchange offices, cultural events, civil society organizations and social institutions that you might want to get to know . At the very end of the book there is also a "Code of Conduct for Tourists in the Holy Land" to avoid unnecessary misunderstandings and disputes. The book is unique in Germany because it distances itself from the "politically correct" image of the State of Israel. The inclusion of this book in Germany can be a sign of how one assesses the current relations between Israel and Palestinians. If the book is widely distributed, it can have a positive influence on public opinion. /Arab Forum (Berlin)

Millions of tourists visit Israel every year, forgetting that they are actually traveling to historic Palestine. The State of Israel was founded on part of this historical territory in May 1948. The Arab-Palestinian state is still waiting to be realized, as it has been subjected to brutal occupation by Israel since 1967 and is colonized in violation of international law. Of all this, the tourist will find little or nothing in the usual travel guides. It almost goes without saying that Israel has not shown the occupied territories on advertising brochures and street maps for decades. The borders of Palestine have simply been retouched so that Israel seems to be everywhere. With the Palestine travel guide For the first time, a comprehensive compendium for Palestine tourists is available, which reports on the history, politics, culture, people, cities and landscapes from the point of view of the original inhabitants and owners of Palestine. In it the country and its inhabitants do not appear as exotic, terrorist and dangerous something that the Israeli tourism industry and its western partners have made out of this historical landscape and its inhabitants, but the authors of the "Alternative Tourism Group" present a country, that should not be visited through the eyes of Israeli tourist guides to get a realistic picture. The Israeli tourism guides are in the service of the Zionist Hasbara (propaganda), who have little positive to say about the actual owners of the land. They "guard" the tourists and at most dare to make a short detour to Bethlehem or East Jerusalem in order to "not endanger" the tourists. You can experience this completely ludicrous attitude first-hand on "educational trips". One of the aims of this travel guide is to introduce tourists to Palestine from the perspective of Palestinians. The eventful history, culture and tourist attractions that are withheld from "Israel tourists" are presented on the first 100 pages. Furthermore, the West Bank, the Gaza Strip, the Golan Heights, but also the "Israeli Territories" from 1948 are presented. It is precisely here that tourists to Israel who visit cities like Haifa, Akko, Nazareth, Tiberias, Jaffa, Bissan (Beit Shean), Lydda (Lod), Asqalan (Ashkalon), the Negev or Bir es-Saba (Beersheva) visited, not only in Israel, but also in an Israeli-occupied part of Palestine. This rice handbook opens up a world that is unique to Palestine tourists who can only enter the country they want to visit as a tourist via Israel, but which is increasingly threatening to lose this special feature due to the brutal Israeli occupation and colonization. In addition to the extensive historical presentation, this travel guide also provides all the practical information that the Palestine tourist expects from a tourist guide. In addition, it is aesthetically excellently prepared and illustrated with numerous impressive photos. This Palestine travel guide represents the perfect alternative to conventional travel guides about Israel and Palestine. In addition, this travel guide could also serve as extremely useful information for peace and human rights activists. This book is unique in Germany. /International - Journal for International Politics / Vienna (Ludwig Watzal)

When a travel guide for a country appears for the very first time, written by local experts themselves and not by foreign travelers, this is a historic moment for tourism and social development. Now the first travel guide on Palestine developed in Palestine is also available in German. On more than 600 richly illustrated pages, travelers, but also those interested in the Middle East, receive diverse access to the West Bank, Jerusalem and Gaza as well as to the Palestinian worlds within Israel. In Israel / Palestine, all life and travel, every encounter and every route always have direct political meanings. That is why the handbook always links the carefully and invitingly written cultural-historical and tourist content with highlights on the present, which is shaped by the displacement of 1948, the occupation and the struggle for independence and dignity. The representation of the country, written from an explicitly Palestinian point of view, certainly stands up to a critical examination from the point of view of new historical, archaeological or theological research. Palestine is definitely worth a visit. And in this country there are still a thousand beauties, historical or political contexts and possible places for exciting encounters with local people to discover for connoisseurs. This is shown in the weighty travel guide, whose bibliography and web guide offer current starting points for your own research. When reading, however, questions remain unanswered: How do you describe and travel to a country that actually consists of two countries? "Which Jerusalem?" Asks a chapter heading in the travel guide. Where - in history, in our heads, at the border crossings and checkpoints - does Palestine actually begin? And: Where will journeys with this book lead, which belongs as a treasure trove and inspiration to everyone who wants to explore Palestine, make a pilgrimage to the Holy Land and look beyond Israel? /Tourism Watch (Tourism and Development Information Service) / Fair on the move

Press review (short version)
Such a comprehensive compendium has so far been lacking on the German book market./Börsenblatt for the German book trade

So far, almost all publications on the "Holy Land" have made Israel the starting point for political as well as tourist considerations. The Alternative Tourism Group recognized the need to create a counterbalance. Not just a travel book, but a decidedly political representation that represents the Palestinian side./Frankfurter Allgemeine Zeitung

The book presents sights in great detail, gives tips on hotels and bars - from a Palestinian perspective, with a focus on opportunities to meet Palestinians. The travel guide confidently documents that there is more to it than what is in an Israel travel guide /Süddeutsche Zeitung (Stefan Fischer)

The reader of this book will be amply rewarded. Never before has there been such a comprehensive compendium of information about Palestine in German. This beautiful, multicolored book should not be missing on the Christmas gift table of anyone interested in the Middle East! /Schneller - magazine about Christian life in the Middle East (Evangelical Association for the Schneller Schools)

Anyone who has read this book will know everything about Palestine afterwards! /Palestine Journal (German-Palestinian Society)

The book is filled to the brim with background information - the most comprehensive Palestine travel guide on the market./Zenith - magazine for the Orient

The travel guide is an informative and meaningful invitation to get to know the Holy Land - Israel and Palestine - better./In the land of the Bible (Jens Nieper / Managing Director Jerusalem Association)

The book is unique in Germany. If it is widely used, the travel guide can have a positive impact on public opinion /Arab Forum (Berlin)

In addition to the extensive historical presentation, this travel guide also provides all the practical information that the Palestine tourist expects from a tourist guide. In addition, it is aesthetically excellently prepared and illustrated with numerous impressive photos. This Palestine travel guide represents the perfect alternative to conventional travel guides about Israel and Palestine. In addition, this travel guide could also serve as extremely useful information for peace and human rights activists. This book is unique in Germany /International - Journal for International Politics / Vienna (Ludwig Watzal)

The book is a treasure trove and inspiration and belongs in the hands of everyone who wants to explore Palestine, make a pilgrimage to the Holy Land and look beyond Israel. /Tourism Watch (Tourism and Development Information Service) / Fair on the move
---
Copyright © Palmyra Verlag 2016