What a stone-driven Ironman suit
Popcorn and Role Change: All Films of the Marvel Cinematic Universe - From 'yawn' to 'yeah'

Before the eagerly awaited start of "Avengers - Infinity War", Sidney Schering looks back at the previous MCU films and forces them into his own personal hit list.
18th place:"Iron Man 2"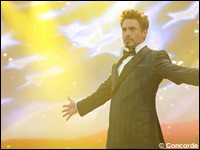 The low point of the Marvel Cinematic Universe - and the only film from the gigantic franchise that, personally speaking, I find bad. To make matters worse, Jon Favreau's actioner is getting tougher and more difficult in my eyes with every re-viewing. The 'World Building' is like an annoying homework that forces the rest of the film to a standstill - and it's already pretty confused. The dramatic passages around Tony Stark's crisis of meaning are just as exaggerated as they are quickly resolved, the action finale is a soulless CG robot suit vs. CG robot suit and the dramaturgical and staging highlight (the Monte Carlo sequence) comes much too early. Only the loose sayings of Sam Rockwell as a clumsy competitor Tony Stark, Scarlett Johansson, Don Cheadle, Samuel L. Jackson and Clark Gregg and of course Robert Downey Jr. keep "Iron Man 2" on course at least occasionally.
More on this in our retrospectively far too mild cinema review.
The 'Marvel Cinematic Universe' in Germany
"Iron Man": 0.8 million moviegoers
"The Incredible Hulk": 0.2 million moviegoers
"Iron Man 2": 1.0 million moviegoers
«Thor»: 1.1 million moviegoers
"Captain America": 0.3 million moviegoers
"Avengers": 2.2 million moviegoers
"Iron Man 3": 1.9 million moviegoers
"Thor - The Dark Kingdom": 1.4 million moviegoers
"The Return of the First Avenger": 0.8 million moviegoers
Guardians of the Galaxy: 1.8 million moviegoers
"Avengers - Age of Ultron": 2.4 million moviegoers
«Ant-Man»: 0.5 million moviegoers
"The First Avenger - Civil War": 1.7 million moviegoers
"Doctor Strange": 1.5 million moviegoers
"Guardians of the Galaxy Vol. 2": 2.5 million moviegoers
"Spider-Man: Homecoming": 1.0 million moviegoers
«Thor - Day of Decision»: 1.5 million moviegoers
"Black Panther": 1.7 million moviegoers
17th place:"Iron Man"
Yes, I know: I will certainly make some enemies with this. But I can't help myself ... The first part of the "Iron Man" series and the beginning of the Marvel Cinematic Universe may be many times more entertaining than its sequel, but after the extremely humorous first act, in which the audience Downey Jrs. When the billionaire and inventor Tony Stark got to know the star role, the film quickly dismantled for me. Stark's first attempts at walking, flying and fighting as Iron Mans still have wit and flair, but then at the latest, "Iron Man" becomes a rather uninspired superhero film off the rack. Later Marvel films simply have bigger ambitions - tonally, visually, and narrative.
16th place:"The incredible Hulk"
Often forgotten and not infrequently greeted with a frown, "The Incredible Hulk" has a (small) stone in my head: Louis Leterriers opens with an atmospheric and exciting introduction that shows Bruce Banner as he went into hiding in Rio. The first big action sequence shows suspense, the finale is harsh and in the middle part Tim Roth grabs me as a vicious dog from an adversary. The background music from the pen of Craig Armstrong is complexly arranged and Edward Norton pleases in his one-time guest appearance as the driven, brooding protagonist - only one or the other length inhibits the monster superhero film when it tries to stand out even better in my countdown.
15th place:«Thor»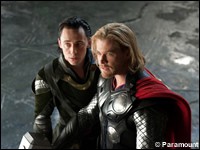 Shakespeare specialist Kenneth Branagh bores me in this fantasy film as long as he takes Asgard and his worries seriously - because with the plastic look and the wooden scripted dialogues, which never dig as deep as the serene staging suggests, the whole prehistory provides , which is why Thor was banished to earth, represents a great dry spell. But as silly as the "Fish out of Water" story with the demigod in an earthly desert village sounds on paper: With Chris Hemsworth's comedic timing, a good-humored Katings and good situational comedy, the whole thing just works. Natalie Portman also likes here as Thor's dilapidated astrophysicist and Stellan Skarsgård always goes anyway.
More on this in our cinema review.14th place:"Thor - The Dark Kingdom"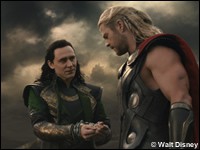 The Marvel film, in which, in my opinion, the fan and critic consensus has become the most bitter since its theatrical release: Already at the start, Alan Taylor's largely brittle, more rustic production design "Thor" sequel received rather restrained applause. Meanwhile, «Thor - The Dark Kingdom»
the
To be the laughing stock of the Marvel Cinematic Universe. A little exaggerated if you ask me. Yes, it has the most boring villains in the film series to offer - although two lame exposure monologues provide context, the dark elves remain unmotivated and lacking in character. And on the whole of the franchise, "Thor - The Dark Kingdom" did little. But: The attack on Asgard is like a glimpse into a parallel universe in which the "Star Wars" prequels were wrapped in crisp packaging and freed from kitsch, the finale is imaginative and has a decent pace - and Loki's sayings are just right.
More also in our cinema review.Slot 13:"Guardians of the Galaxy"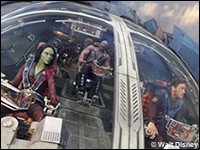 I'll probably have to duck again. So: James Gunn and the audience favorite created a motley, wacky space adventure that is full of wit and has visually taken the Marvel film universe to a new level. The dysfunctional, almost forbidden amusing anti-hero troop around Star-Lord, Drax, Gamora, Rocket Racoon and Groot is also a sympathetic-cheeky bunch, which is at its best when Gunn lives up to his tongue-in-cheek anarchic tone. But for a film that pats itself so much on the shoulder because of all its rebellion, "Guardians of the Galaxy" often stumbles into cliché fat pans and likes to follow the scheme F very faithfully. But that's not as wild as it sounds here! The mixtape songs rock and the film is generally in a good mood. A clear leap in quality compared to rank 14.
Uga-chaka, uga-chaka, uga-uga-uga-chaka!12th place:«Thor - Day of Decision»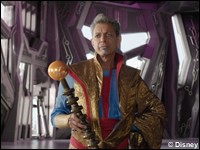 A Gaudi from a Marvel film: In terms of design, "Where the wild people hunt" director Taika Waititi throws the look of Super Nintendo space games with heavy metal album covers and the aesthetics of comic legend Jack Kirby together to create all of this to underline with a whimsical synth score in 80s style by composer Mark Mothersbaugh. The gags come loud, fast and frenetic, so that «Thor - Day of Decision» almost becomes a farce or self-parody - but Hemsworth and his co-stars, including Mark "Hulk" Ruffalo, Jeff Goldblum and Tessa Thompson, manage to to keep this colorful film from tipping over. It's just a shame that the introduction has a lot of gags, but the content is only idle, and the finale is two bars longer than it is fun.
More in the criticism of the film.11th place:"Captain America - The First Avenger"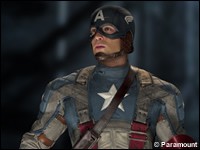 The first film from Marvel Studios, which I found not just nice, but really good: "Jumanji" director Joe Johnston created Captain America's solo adventure, a fun, imaginative and visually appealing adventure film in sepia / cartoon colors with a lot of wit, damn sympathetic Figures and a casual retro flair in the tradition of such films as the "Indiana Jones" series or the underestimated Disney gem "Rocketeer". Steve Rogers aka Captain America is the Marvel film character with arguably the biggest heart and the most honest inner compass - and yet it's not a stuffy strip, "Captain America - The First Avenger" ironically pulls the propaganda roots of his main character and has a lot of fun
pulp
- have fun with the fantasy synopsis.
More in our cinema review.Place 10:"Guardians of the Galaxy Vol. 2"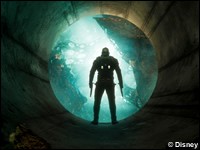 More funky, gaudy and emotional than part one! Even though the sensitive dialogue passages occasionally needed fine-tuning, I am clearly on the side of "Guardians of the Galaxy Vol. 2", which was not warmly received by all fans of the original! James Gunn's bombastic space frenzy takes its antiheroes apart in a personable, direct way and makes up for some of the blemishes with a high gag hit rate.
More in our film review!9th place:"Spider-Man: Homecoming"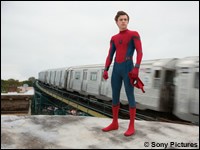 The slightly ironic teen comedy of the Marvel films: A hilarious Tom Holland stumbles through the early career of a Spider-Man who would love to be a world-saving Avenger instead of "just" the friendly spider hero from the neighborhood. Robert Downey Jr. is a big screen treat as a stern mentor, Chris Evans' performance as Captain America is hilarious, and Michael Keaton makes one of Marvel's best villains - rough, charismatic, and with an understandable resentment for "those up there." The action scenes are more of a minor matter here, the focus is on Peter Parker's hero development and the casual teen gags.
More also in our review.8th place:"Doctor Strange"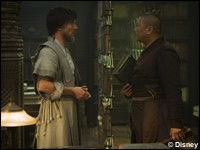 Overwhelming special effects open the gates to the magical side of the Marvel universe in "Doctor Strange" - and offer real added value in the 3D version. In addition, director Scott Derrickson uses the story of a vain surgeon who, after a serious accident, goes unusual ways to find a cure for his injured hands, to explain the story of the arrogant bastard who becomes a hero, already told in the form of Tony Stark. To tackle in a slightly more dramatic, rougher way. Creative action sequences and a hypnotic performance by Tilda Swinton in the mentoring role round off this visual spectacle.
The magic continues in the review of the film ...7th place:"Ant-Man"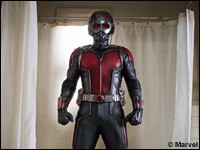 Little hero, really big: "Ant-Man" can only be found high on very few hero rankings, and just as much his debut film often slips out of debates about the best Marvel films. But I can't help it, I just have to break a lance for this film. Because Peyton Reed's superhero comedy has stringent pacing, fun action sequences and the immense charm of Paul Rudd, Michael Peña and Michael Douglas. Without idling and overdramatized monologues, but with a brisk pace and contagious energy, "Ant-Man" is a loosening up exercise within the Marvel Cinematic Universe - and as such works a lot better for me than the "Guardians of the Galaxy" films, the Spending a little too much time praising yourself for being so refreshing.
More on this can be found in the film review.Rank 6:"Marvel's Avengers"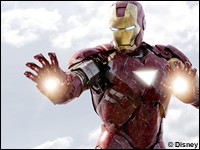 A real roller coaster ride from a film: The first meeting of the "Avengers", orchestrated by Joss Whedon, is bursting with unforgettable one-liners and an enjoyable comedy. Great effects, a cast that complements each other perfectly and a plot that is always moving forward, so that there is not a lazy minute to endure, lead to a turbulent finale that is so iconic for a reason. In addition, "Avengers" has one of the best 3D versions in the Marvel Cinematic Universe. With all these pluses, the rather generic narrative style is happily forgiven and forgotten.
More in our film review!5th place:"Iron Man 3"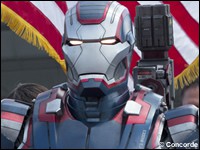 Outrageously cool, and at the same time so enviable down-to-earth: "Iron Man 3" looks like you've crossed a Marvel superhero film with an actioner from the late 80s or early 90s. No wonder: Director and co-writer Shane Black, who wrote "Lethal Weapon" and "Last Boy Scout", is responsible. What makes «Iron Man 3» pass Tony Stark's other solo adventures: The hero has to get out of his Iron Man suit for long stretches in order to solve a funny, yet dropping crime, real man-to-man fights lead and deal with the aftermath of "Avengers". It's just more exciting and entertaining than the mechanical fights from the first two "Iron Man" parts. Add to this a great Sir Ben Kingsley, twists and turns that deal subversively with the original material, remarkable effects work and a multitude of recitable sayings - and Downey Jr. from his most charming side in the MCU!
There is more in our cinema review.4th place:"Avengers: Age of Ultron"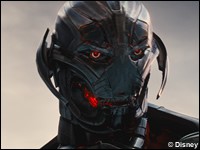 One could almost believe that I am aiming for contradiction - but I swear this is not a provocation: I prefer the generally less respected "Avengers" sequel to the more conventional predecessor. "Avengers: Age of Ultron" is a funny and dramatic superhero epic with a cranky mind, overwhelming show values ​​and great narrative ambitions, in which Hawkeye's humanity, Black Widow's remorse, Tony Stark's overzealousness and Steve Rogers' enormous will to fight are treated as well as the nerdyer ones Side of the Marvel myth. This bombast film is strange, but it is a matter of course - and with its interesting interaction between characters and its strange mix of calm and chaotic passages, it has a pace that casts a spell on me.
More in our film review!Place 3:"Black Panther"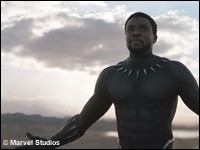 The best debut film in the Marvel Cinematic Universe: "Black Panther" has the sound, the look and the height that a noble superhero deserves. Where Kenneth Branagh struggled to give "Thor" something from Shakespeare, here Ryan Coogler succeeds seemingly effortlessly! "Black Panther" is an action drama about a king and warrior who has to weigh up passivity at all costs, revenge and risky openness, as well as the tension between betrayal and trust. The cast is great (especially Michael B. Jordan as the villain and Letitia Wright as the tech guy), the production design is impressive and the action is varied. Even the sometimes shamefully weak digital tricks don't shake that!
More in our review of the film ...Place 2:"The Return of the First Avenger"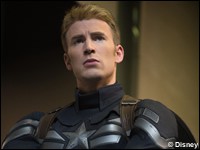 After his pulpy, light-footed first solo adventure, top soldier Steve Rogers is catapulted into a high-tension political thriller. This offers overwhelming, exciting action scenes non-stop, which are accompanied by cutting, wild background music and are staged in a virtuoso manner. The directors Anthony & Joe Russo combine, as if it were the easiest thing ever, the bombast of a typical 90s Jerry Bruckheimer production with the atmospheric paranoia of such 70s thrillers like "The Three Days of the Condor" and light set pieces of the kinetic cinema vérité. In addition, the critical political nuances are far more targeted than in the escapist Marvel universe - and yet the slogans in the film remain snappy. Scarlett Johansson was (so far) never better in her role of Black Widow and Chris Evans almost glows in the role of the idealist, whose worldview is shaken, but who is too combative to give in because of it. And even if a film from the Marvel Cinematic Universe impressed me even more - for me this is the most surprising film in the series and the one with the crispest pacing.
Further arguments can be found in our cinema review!1st place:"The First Avenger - Civil War"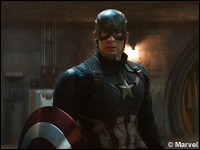 Once again the Russo brothers: "The First Avenger - Civil War" lets an extensive, motley mixed and committed ensemble of characters get into a difficult dispute with one another. Personal differences, situational disagreements and differing basic ideological ideas collide in this dramatic, yet entertaining superhero film, which masters a seemingly impossible challenge with creative action sequences, pithy character moments and occasional, quieter tones. Such a fully packed film shouldn't actually work - but the script, acting and staging are all so well-versed that it succeeds after all. That gives courage for the "Infinity War"!
More in our film review of the «Civil War» ...
04/23/2018 12:02 am • Sidney Schering Short URL: qmde.de/100475