What are the best bars in Cincinnati
The 10 best bars in Cincinnati, Ohio
The Cincinnati bar scene continues to boom with breweries and dives, interesting cocktail bars, and all-American sports bars. With so much to try in this vibrant city, follow our guide to find some of the best bars in Cincinnati.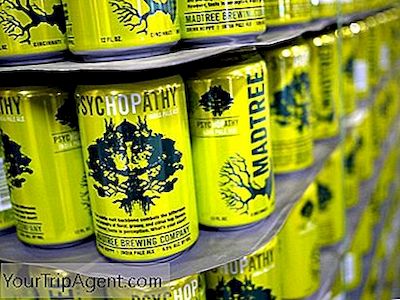 MadTree Brewing | © 5chw4r7z / Flickr
MadTree Brewing
Cincinnati's 19th century German immigrants brought a brewing legacy to the United States that is popular to this day. MadTree is one of the modern manifestations of it and it now shines with a local spirit. MadTree is known for its high quality beer, offering 16 different types of beer, many of which are only sold in these premises. The venue has tables and chairs with a high table and a patio designed as a picnic facility.
Address: MadTree Brewing, 5164 Kennedy Ave., Cincinnati, Ohio, USA, +1 513 836 8733
The Famous Neons Unplugged
Many Cincinnati bars are known for the creativity behind their cocktails, and The Famous Neons Unplugged is arguably the most famous of the range. The restaurant is located in Over-the-Rhine, an area with a vibrant nightlife. The outdoor bar is surrounded by a brick wall made from recycled building materials. Movie nights, fantastic crowds, ornate architectural details and a large tree create a magical evening backdrop, while winter fire pits and delicious cocktails make the neons a must.
Address: The Famous Neons Unplugged, 208 E 12th St., Cincinnati, Ohio, USA, +1 513 827 9361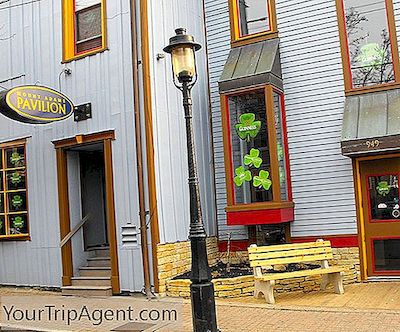 Mount Adams Pavilion | © cincy project / Flickr
Mount Adams Pavilion
This venue consists of a versatile lounge with a skyline landscape and intimate lighting. For live music lovers there are three different floors with shows during the week. The pavilion is best known for its four exterior decks, specially designed to offer one of the most beautiful views of the Cincinnati cityscape.
Address: Mount Adams Pavalion, 949 Pavilion St., Cincinnati, Ohio, USA, +1 513 744 9200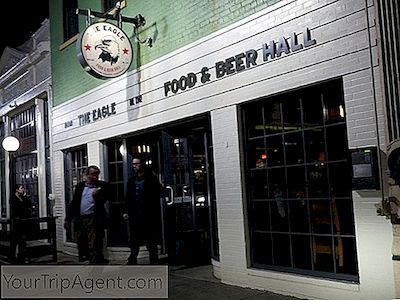 The eagle food and beer hall | © 5chw4r7z / Flickr
The Eagle Food & Beer Hall
This bar is a celebration of simple American cuisine. With 100 different beers and the sound of blues in the background, it offers a modern but rustic decor that gathers people from different walks of life. The Eagle was originally an old European beer hall, and its interior design includes furniture from an old post office.
Address: The Adler Food and Beer Hall, 1342 Vine St, Cincinnati, Ohio, USA, +1 513 802 5007
Incline Public House
On a hill just west of downtown, Incline serves lunch and dinner as well as a wide selection of local craft beers on tap and in bottles, original cocktails, wines and spirits. There are also great panoramic views of the Ohio River and downtown Cincinnati.
Address: Incline Public House, 2601 W 8th Street, Cincinnati, Ohio, USA, +1 513 251 3000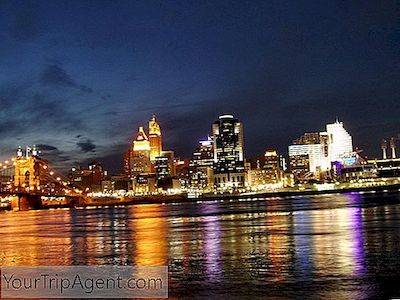 Cincinnati skyline | © Derek Jensen / WiKiCommons
Via Vite
Diners and Via Vite can enjoy drinks and traditional Italian snacks while looking out over Fountain Square. At night, Via Vite turns into a lively bar with a terrace and lounge on the second floor with a view of the city.
Address: Via Vite, Central Business District, 520 Vine Street, Downtown Cincinnati, Ohio, USA, +1 513 721 8483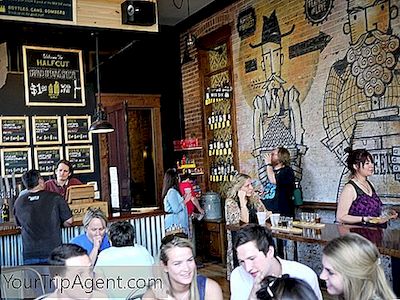 HalfCut | © 5chw4r7z / Flickr
HalfCut
Located in the heart of Over-the-Rhine, HalfCut Cincinnati is the source of the best local and rare craft beers. This place will be of particular interest to brewery enthusiasts, because here customers can get a freshly tapped growler straight out of the barrel and drink it inside or take it home with them.
Address: HalfCut , 1128 Walnut Street, Over-the-Rhine, Cincinnati, Ohio, USA, +1 513 381 1952
Arnold's Bar and Grill
With a history spanning over 150 years, Arnold's Bar and Grill is Cincinnati's oldest tavern. The interior consists of dark wood, plastered walls, old school furniture and a cozy inner courtyard. The bar attracts some of the most interesting crowds in Cincy, ready to indulge in America's finest comfort food and well-priced drinks.
Address: Arnold's Bar and Grill , 210 E. Eighth St., Downtown, Cincinnati, Ohio, USA, +1 513 421 6234
Abigail Street
Abigail is a little, over-the-Rhine spot that serves Mediterranean tapas with wine on tap. In the historic Cincinnati area, walk-ins are the norm.
Address: Abigail Street , 1214 Vine St., across the Rhine, Cincinnati, Ohio, USA, +1 513 421 4040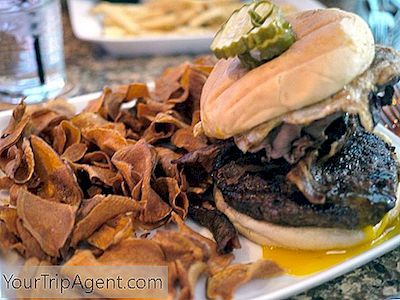 Moerlein warehouse | © 5chw4r7z / Flickr
Moerlein warehouse
The history of Cincinnati is closely tied to the art of brewing thanks to Christian Moerlein, a Bavarian immigrant who lived here and started his own company in 1853. Today this riverside place overlooking the Smale Riverfront Park, draws some of the most interesting crowds in town. From beer to pretzels to beer cheese, there is a tiny part of Bavaria in all Moerlein products. The beer selection is so large that there are several visits to Moerlein to try them all.
Address: Moerlein Warehouse, 115 Joe Nuxhall Way, Cincinnati, Ohio, USA, +1 513 421 2337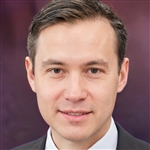 Author: Tom Mills
Tom Mills is a 26 year old journalist. Bacon lawyer. Organizer. Internet guru. Angry humble introvert. Music Maven. Coffee lover. Researcher.