Is the protest still being taken seriously?
Comment: Take the Corona protesters seriously
You don't have to be right-wing or extreme to question the appropriateness of the corona measures. You don't have to dismiss a COVID-19 illness as a stronger cold. But what you should do is take a look at the collateral damage: failed school lessons are one of the smaller problems.
Who knows exactly how much quality of life or even lifetime will be lost in the long term due to all the postponed operations and preventive examinations? How much do people suffer from domestic conflicts or their loneliness? Quite apart from the uncertainty and fear that people may also have experienced whose economic existence is threatened not directly, but only abstractly, because dramatic inflation is on the horizon, because the money supply is growing while global economic output is shrinking.
Who is hijacking whom?
The German corona measures - as moderate as they may be compared to other countries - have brought entire industries to the brink of bankruptcy. Individual companies anyway. It is not only those directly affected by this that are allowed to question the catalog of compulsory and prohibitions every day. Everyone who thinks differently is entitled to this - yes, he should see it as a duty.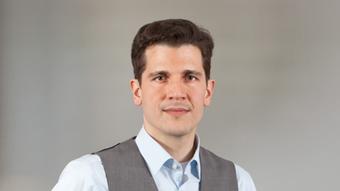 DW editor Jan D. Walter
Nevertheless, in their reports and comments on the demonstrations last Saturday, the media and politicians focus on the handful of right-wing extremists who staged themselves in front of the Reichstag, instead of clarifying who hijacked whose rally here. Not only do they play Nazis and QAnon supporters in the cards, because they give them more attention than they deserve - if only because of their number. They also downplay the seriousness of the concerns of the organizers.
And among those are not just the usual "main thing against" candidates who want to have a nice day in the park, as can be read in many German quality media. Renowned virologists, economic experts and lawyers have long questioned the sense, extent and legality of the measures in force.
Admit errors
It is understandable that the federal government preferred to do too much rather than too little in the early days of the pandemic - politically and humanely. After all, nobody really knew what was in store for us. And who wants to be held responsible for thousands of deaths that could possibly have been avoided?
In the meantime, however, it is clear that the previous high of the infection curve took place on March 16 - a few days before the introduction of the extended corona measures and not, as it seems logical, one to two weeks after.
To learn from mistakes
On March 22nd, nobody could have known that the federal government had overreacted in this way. But now you know. North Rhine-Westphalia's health minister Karl-Josef Laumann admitted this indirectly in a talk show on the 'Second German Television': "Today, politics would not do a lockdown like in March again," he says, and the Hamburg virologist Jonas Schmidt-Chanasit nodded confirming this.
It is nice that Bundestag President Wolfgang Schäuble has emphasized the right to demonstrate as a democratic institution. But that's not enough. He should have thanked the demonstrators for the open feedback. For the sake of democracy, politics and the media must finally begin to take dissenting voices seriously.